On December 1st, 2002 Garvin and Karen headed off on a once in a lifetime adventure. We left our jobs, gave up our apartment, and put our stuff in storage in order to backpack around the world. One year, 6 continents, 17 countries, and countless miles later we returned to the United States. The following pages and pictures are a chronicle of our time on the road. We hope you enjoy the ride.
UPDATES
12.21.03 FAVORITE PICTURES
To save you some clicks, we've compiled some of our favorite pictures from our trip on one page. Enjoy.
12.1.03 SOUTH AMERICA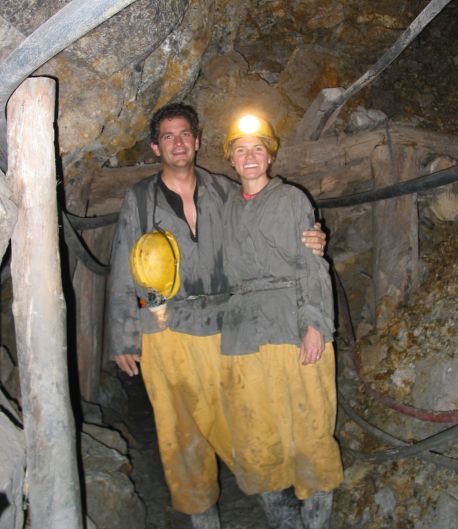 Potosi, Bolivia
In some ways it was very typical of our travels: we showed up in South America without a clue where we were going or what we were going to do. In other ways, however, it was quite different: we ended up spending one month in one place. Where was it? Check out our latest (and our last) update below. Also, now that we are home, we have added a FAQ to our web-site which answers some, well, frequently asked questions.
The Enchilada Stops in South America
9.4.03 SOUTHERN AFRICA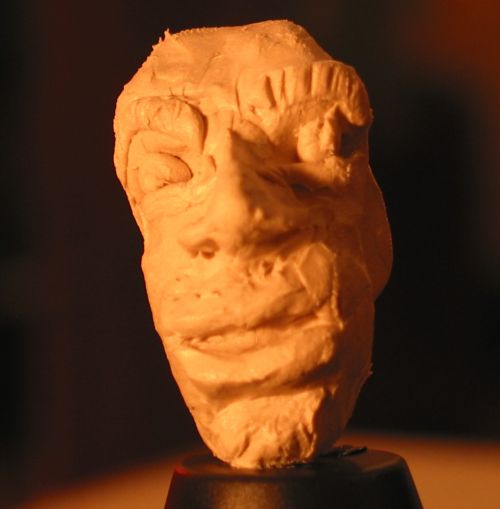 Cape Town, South Africa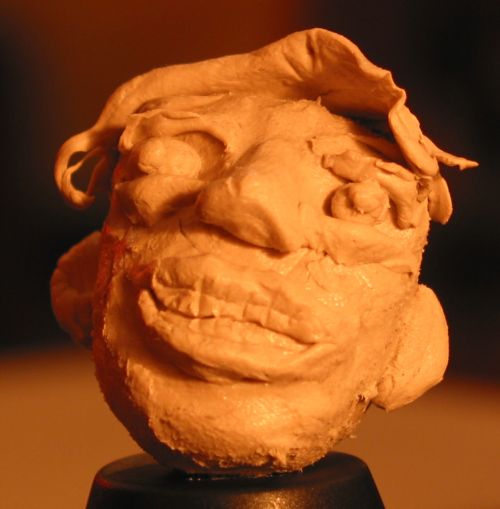 Cape Town, South Africa
Yup, that's us (Garvin on the left, Karen on the right). These were sculpted one night during dinner by the talented 15 year old daughter of one of our South African host families. To see how six weeks of African travel led us to look like this, please click on the link below.
The Enchilada Safaris Around Southern Africa
7.15.03 EUROPE
Cabo Sao Vicente, Portugal
On the one hand, now that most of Europe has converted to the Euro, you don't have to change money every time you enter a new country. On the other hand, no one stamps your passport anymore. Just one of many thoughts we had while skipping through Europe. For some others, check out our lastest update.
The Enchilada Embraces the Euro(s)
6.6.03 SOUTH KOREA/MONGOLIA
We were just a few days away from crossing the Chinese border. We had just purchased our China guidebook from a fellow traveller the day before. But then, while sitting on our bed in our $2.50 a night room in northern Laos and listening to our shortwave radio, we learned from the BBC that the SARS epidemic in China was out of control. China was now out. So we drew up a list ... (more)
The Enchilada Steppes Into Mongolia
4.27.03 SOUTHEAST ASIA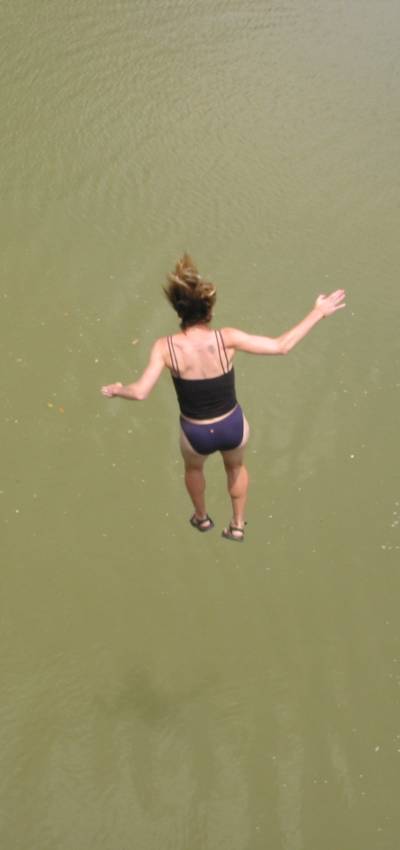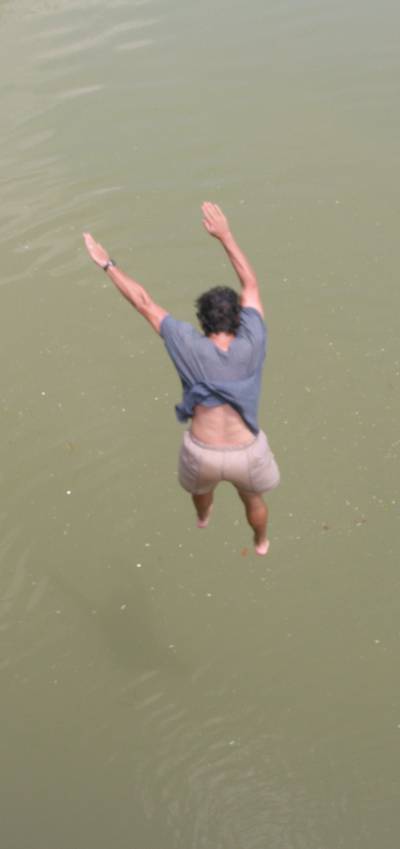 Vang Vieng, Laos
Here we are (unexpectedly) back in Bangkok. The SARS situation has forced us to cancel the China portion of our trip, so we have returned here to figure out just where in the world The Enchilada is headed next. Any suggestions? While you're thinking about where we should go, take a moment and check out where we've been in Southeast Asia.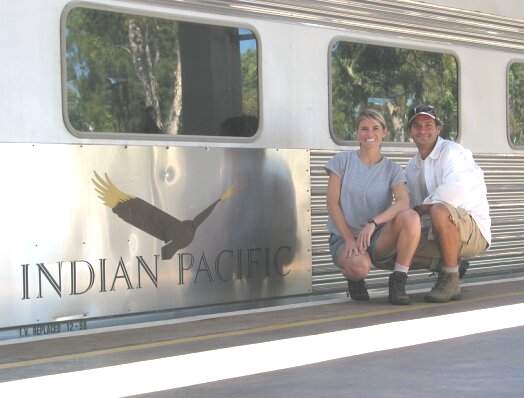 Perth, Western Australia
After more than three months on the road The Enchilada is finally ready to leave the English-speaking world behind. Hope you enjoy reading of our Aussie adventures (it's ok if you just want to look at the pictures, though).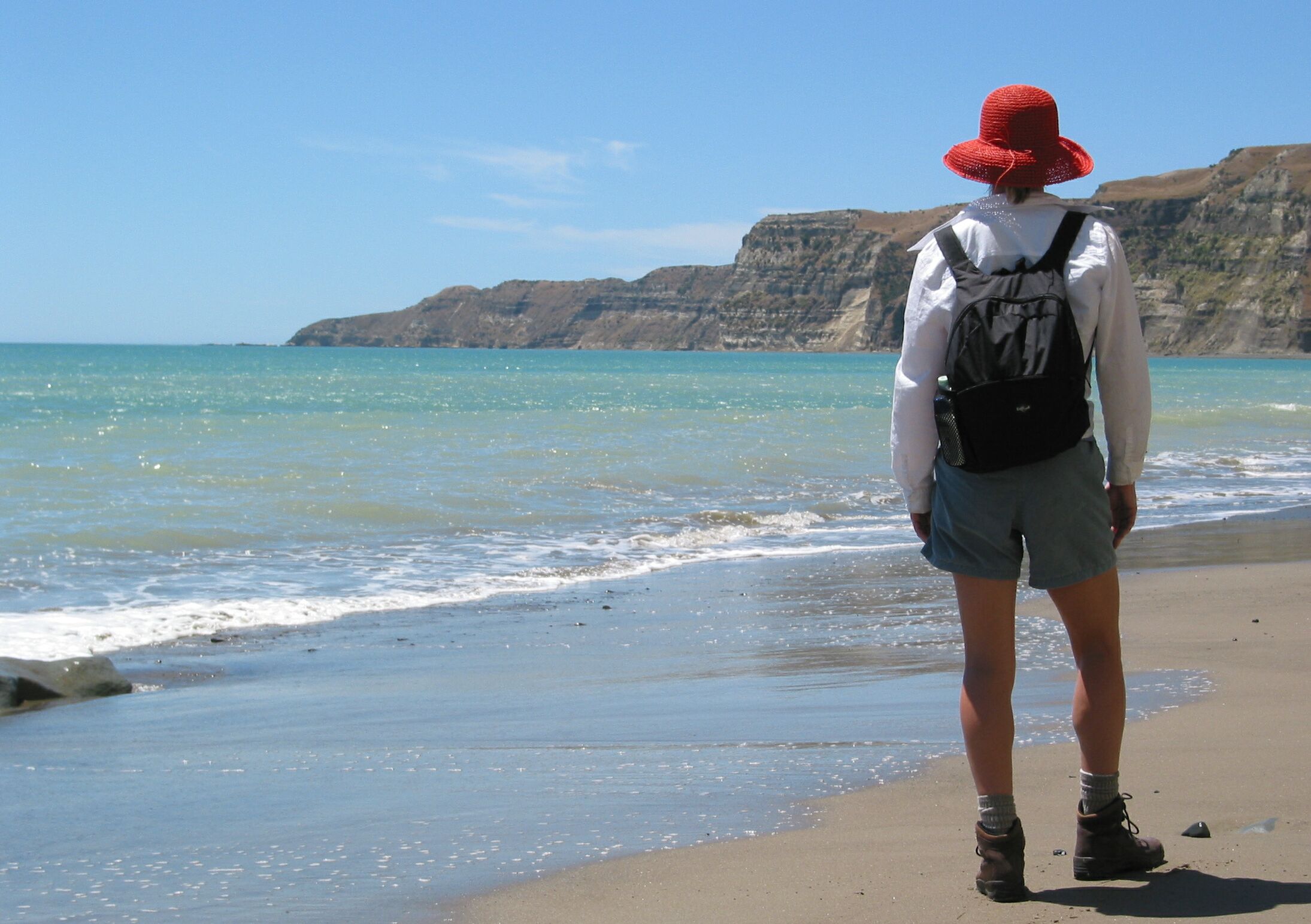 Cape Kidnappers, New Zealand
The Enchilada has finally gone international and there couldn't have been a better place for two backpackers to get their feet wet than in New Zealand.
The Enchilada Kamps with Kiwis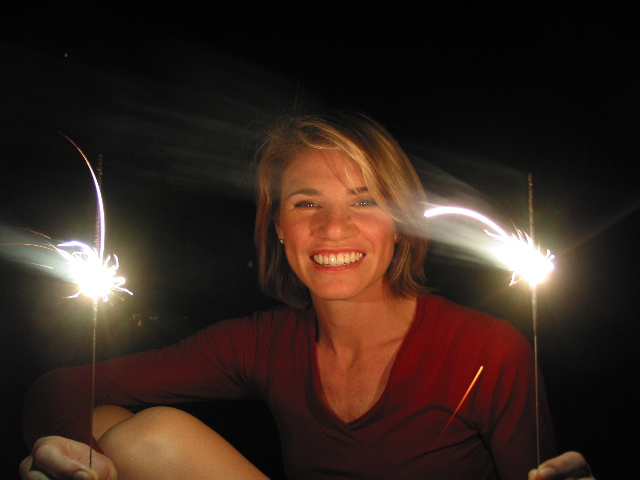 Hanalei Bay, Kauai, Hawaii 12.31.02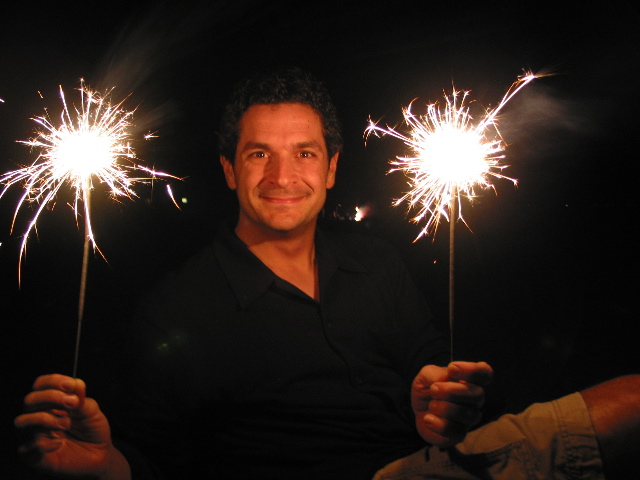 Hanalei Bay, Kauai, Hawaii 12.31.02
We're just wrapping up the cross-country portion of our adventure; capping it off with a lovely three weeks on the beautiful island of Kauai, Hawaii (Thanks to Char, Mike and Gilliss).

It has been a terrific, if at times cold ... very cold, journey.

We hope you enjoy some of the pictures and stories.